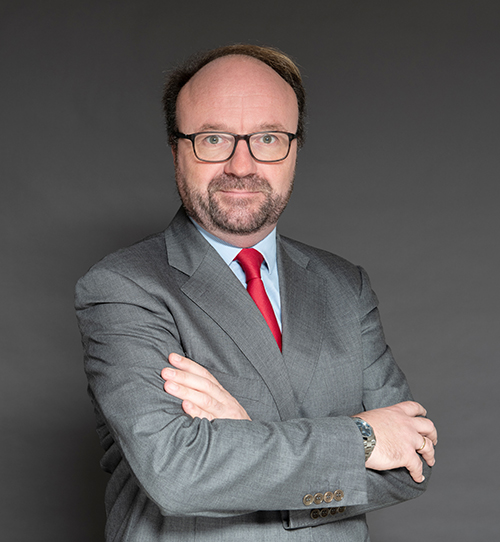 Madam, Sir, Dear investor,
A pioneer of hydrogen technologies at the service of the energy transition, since it was founded in 2008, McPhy has established itself among the world leaders in the manufacture and installation of low-carbon hydrogen production and distribution equipment. In this section, see all financial information of McPhy, which is McPhy is listed on Euronext Paris (Compartment B, ISIN code: FR0011742329; ticker: MCPHY) and is PEA-PME eligible.
"We are entering a new phase in our development and preparing to scale up, with the full support of our Board of Directors and reference shareholders. Backed by the commitment of our highly qualified teams, we are preparing for this change in industrial dimension in order to meet customer expectations. McPhy can be proud of the progress it has made and all the teams, like me, are fully mobilised to achieve further success in a market of the future, boosted by the European Green Deal and the National Hydrogen Strategy."
In this context, the launch of our Gigafactory project on the Belfort site in the second half of the year is a major strategic step forward. Indeed, it will allow us to lower the cost of our electrolyzers and increase their capacity in order to provide competitive low-carbon hydrogen very quickly".
Jean-Baptiste LUCAS, Chief Executive Officer
Last press releases
October 18, 2023 18:00
McPhy Announces the Signing of a Technology Partnership with Stargate Hydrogen to Accelerate Cooperation in Electrodes for Next Generation Alkaline Electrolyzers
October 13, 2023 08:00
McPhy Announces the Lift of the CEOG Project Suspension
September 29, 2023 07:45
McPhy commissions the first large-capacity and low-carbon hydrogen refueling station for Brétéché in Vendée (AVIA network)
Contacts
McPhy
Investor Relations
This email address is being protected from spambots. You need JavaScript enabled to view it.
NewCap
Investor Relations
Emmanuel Huynh
Tél : +(33) 01 44 71 94 94
This email address is being protected from spambots. You need JavaScript enabled to view it.